The Playing Field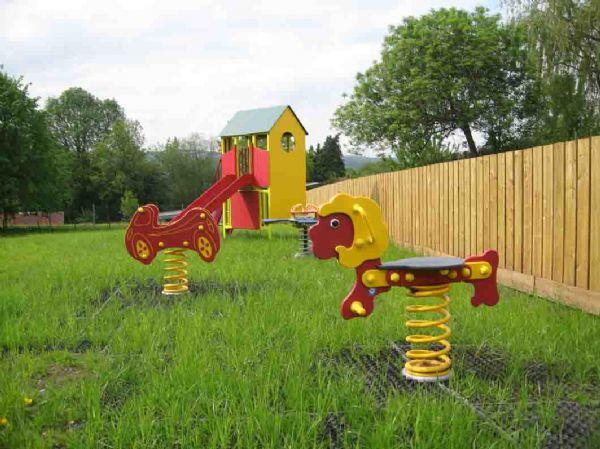 The Playing Field - as it has long been known locally - is in fact a well-equipped open-air children's playground and community garden behind Coronation Terrace. All residents and visitors are welcome to use it, but please remember that the play equipment is for young children: it should not be used by older children or adults.
Cusop Parish Council is helped in managing the playground by a Volunteer Supporters' Group which organised the lottery-funded improvement of the playground and continues to arrange other improvements and activities and to advise the Council. The current chair of the Group is Mrs Suzy Branson.
PLEASE REPORT ANY DEFECTS OR SAFETY PROBLEMS TO THE PARISH CLERK:
Email clerk@cusop.net. Phone 01497 820404.